Mike Harrison - Songwriter/Producer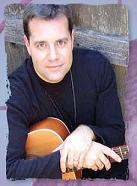 Contemporary praise and worship artist Mike Harrison is a gifted songwriter, producer, and multi-instrumentalist. His compositions combine a diverse array of invigorating rhythms and accessible, infectious melodies with heartfelt lyrics: an open invitation to enthusiastically praise God in body, mind, and spirit. He has released three recordings, and his latest, "Standin' On the Rock" (2005) is a lively celebration of the basic truths of the Catholic faith particularly geared toward children. Mike is a lifetime-professed domestic member of The Brothers and Sisters of Charity, a religious community founded by Catholic recording artist John Michael Talbot. He resides in the Chicago area with his wife Julie, and three children, Jonathan, Kristen, and David. He can be contacted via email at mike@gracenote.org.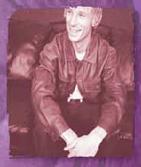 "Holiness of life ain't just for your pastor and your grandma!" is the motto of World Vision Artist Associate Greg Walton. Greg is a five-time Unity Award (Catholic Grammy) recipient for two of his three nominated contemporary Christian albums, while being hailed as one of the "hardest-working, best-writing modern rock/alternative artists" by Catholic Parent Magazine. Greg has been mentored by more than one of the pioneers in Christian music, and is able to benefit from their experiences. He has a unique relationship with first-generation Christian-music-veteran John Michael Talbot, founder of the Brothers and Sisters of Charity, an Catholic-based Christian community of which Greg is a member. Greg is a professional, engaging musician having toured full time in the Christian music mainstream as a supporting member of top charting Dove award nominated bands while headlining his own tours as an independent Christian artist. Greg has performed at nearly 700 events worldwide, including World Youth Days 2002 & 2005. He is a top-notch recording artist with Spirit and Song, a division of Oregon Catholic Press, and has three different recording projects available at his events. In addition to concerts, Greg is an ideal choice for parish missions, keynotes, workshops and worship. Greg currently teaches Theology (Scripture and Apologetics) and directs the music ministry at Father Ryan High School in Nashville, TN. Greg understands the joys and hardships of family life as a youthful husband of 12 years and tireless father of 6 children.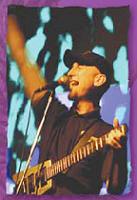 Former British rockstar Sal Solo's songs have sold millions around the world, earning gold and silver discs. His videos are classics on MTV and VH1. He has made award winning radio shows, written regularly for various Catholic papers, and published a book for teens. He has served at over 40 Diocesan Youth Rallies, countless parishes, schools, and conferences, and has sung in 36 countries. Sal gives keynot presentations and workshops on more than 20 themes, plus icebreakers and discussion materials, at youth rallies, retreats, and Confirmation programs. All are multimedia and us a high degree of interaction, with music, movie and TV clips, that speak the language of millennial teens. He sings in English and Spanish. He holds an M.A. in music, Masters of Theology and a Bachelor of Divinity, plus the National Catholic Certificate in Youth Ministry.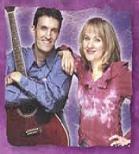 Teri Smith met her future husband David when she auditioned for a band he was leading in 1989. The band broke up but they stayed together. Since 1996, the husband and wife duo have called themselves Crossed Hearts who perform acoustic based pop with a lyrical message that bridges eternal realities with day to day life. "Our music is very positive and upbeat," says Teri. "It's written to get you excited about your Catholic faith and about living for Jesus, while also dealing with the deeper realities and struggles we all face as Christians." David writes all the music and lyrics for the duo. "We try to root everything we do in a Christian world view," he said. "Regardless of the topic of the song, it is founded on the teaching and spirituality of our faith." From the guitar-backed opening bars of "Over My Head" to the final drumbeats of "Spread the Word, Crossed Hearts combine the best of pop music with solid spirituality. The choice of the name "Crossed Hearts" for the duo evolved as a natural outgrowth of his life with Teri. "It sends a two-fold message for me," he says. "First, it reflects the vows that Teri and I made to each other when we got married. Second, as Catholics we are called to carry our cross in this life and be rewarded in the next. And a family ministry it is. David and Teri are home schooling parents to their six children between the ages of 12 and 3. They draw from their experiences of the challenge of raising a family and living a Christian life in our post Christian culture to write the lyrics and music of their songs. "It's definitely turning into a family affair," says Teri. "For example, when we're performing at an event, our older boys help out at the CD table. The children know that after we finish home schooling in the morning, our family focus is this ministry. It is how we choose to respond to John Paul II's call to evangelize as a family."
Heralded as "one of the most soulful, powerhouse vocalists in Catholic music", Annie Waugh's voice is a powerful instrument indeed, and as varied as her genre-hopping musical taste would imply. Sincere, insistent and clear, her voice moves effortlessly through a wide range of genres, balancing worship-centered lyrics within such diverse styles as traditional gospel, jazz, blues, world music, pop/rock and techno-folk. Annie's much anticipated solo debut CD, "It's All About Jesus", is considered "a ground breaker for the Catholic female vocalist category". Leaving no stone unturned, Annie's passion for God and her faith grab the listener through each song in a unique way; with a catchy upbeat tune, a driving rock song, the blues (she is a Chicagoan after all), a humorous folk song, a few beautiful ballads and even a couple of dance mixes. While varied in styles, the album finds it's continuity through Annie's exceptional vocals and producer Greg Boerner's remarkable musicianship. Since she began singing 10 years ago, Annie has performed in many different venues and locations: from coffeehouses to church functions to main stage concerts, in cities all around the United States as well as England and France. While music remains her primary vehicle for conveying the authentic life and the deep peace, joy and healing that only God can give, Annie is now being sought for speaking engagements and retreats. Her passion for God and for life are unmistakable as she inspires, challenges and energizes audiences to seek a deeper intimacy with Jesus in every area of life.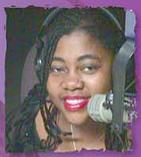 Mike has counted Brian as a very close friend for many years, and has collaborated with him on a wide variety of recordings and live bands. Brian provided a few tasty keyboard parts on this project, like the rocking piano on "Standin' On the Rock", and the soulful keys on "True Love." While Brian's solo CDs are not explicitly Catholic, his insightful, penetrating lyrics are heavily influenced by his deep Catholic faith, tapping into into the joys, hopes, and struggles of anyone seeking to find and live The Truth.
Mike met Michael at a Catholic Association of Musicians conference in 1999, and fell in love with his incredible guitar playing. When it came time to record some jazzy classical guitar for "New Creation (smoothie mix)" and some haunting electric guitar for "St Michael", Michael (Lewis, not the angel!) was a natural pick. Michael has a passionate heart for music ministry in concert settings, produces fantastic jazz CDs, and directs liturgical music for Life Teen masses as well.
One summer, Mike played drums for a contemporary praise and worship concert sponsored by his parish. In putting together the band, the church's music minister brought in this wonderful sax player, Dan Moffett, to add some spice to a few of the songs. Turns out he was a member of the parish! Needless to say, Mike couldn't resist using his talents on the CD. Check him out on "Blessed Be" and "New Creation (smoothie mix)", and his big honkin' Bari sax part on "Standin' On the Rock."
home | about us | artist info | listen | buy | sell | contact